Individual press seal
sealing width 30 mm
HRD b30
Individual press seal in closed or split design for sealing new pipes to be installed or pipes that have already been laid. The seal is manufactured according to customer specific dimensional specifications - e.g. eccentric, with covering flange or for multiple and mixed entries.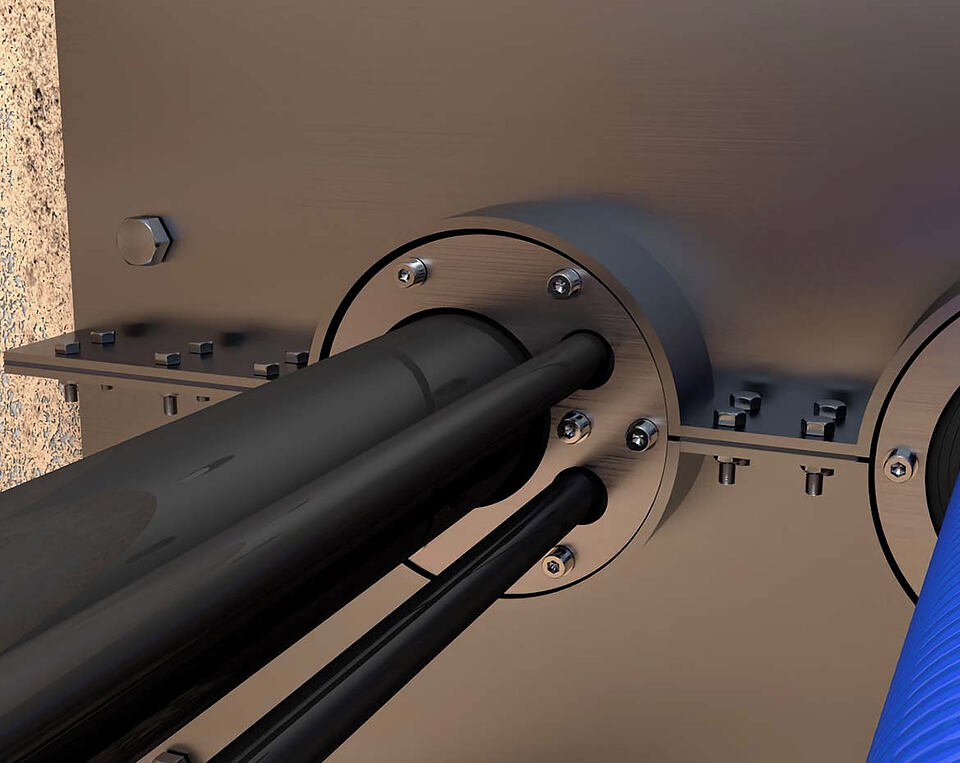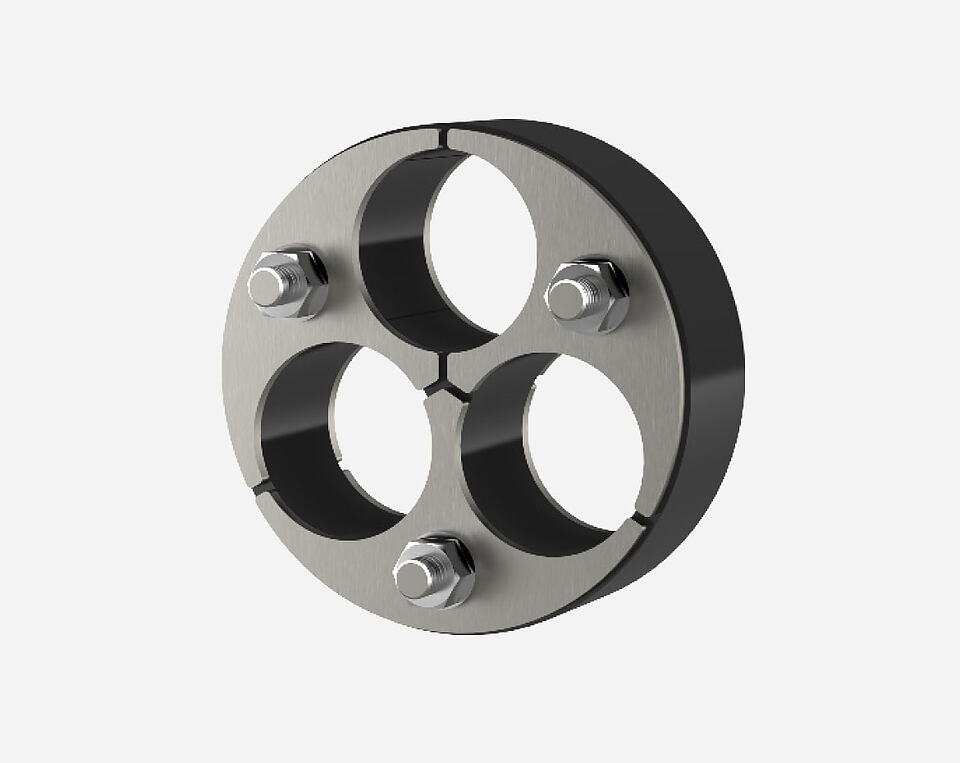 Stainless steel flange split
for retrofit dowelling
FAG A2
For dowelling through existing recesses/break-throughs in walls or floor slabs for media lines that have already been laid.