Tundish with integrated step protection insert for setting base slab in concrete for optimum sealing to the underground sewer pipe. To compensate an offset (after concreting) between downpipe and base drain in any direction.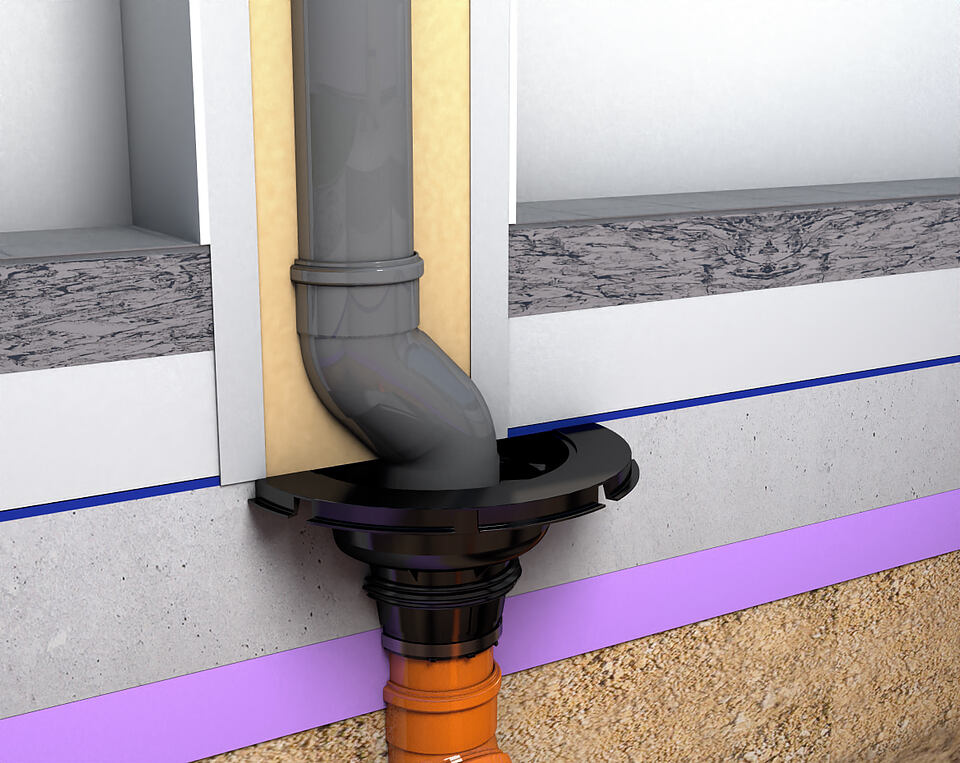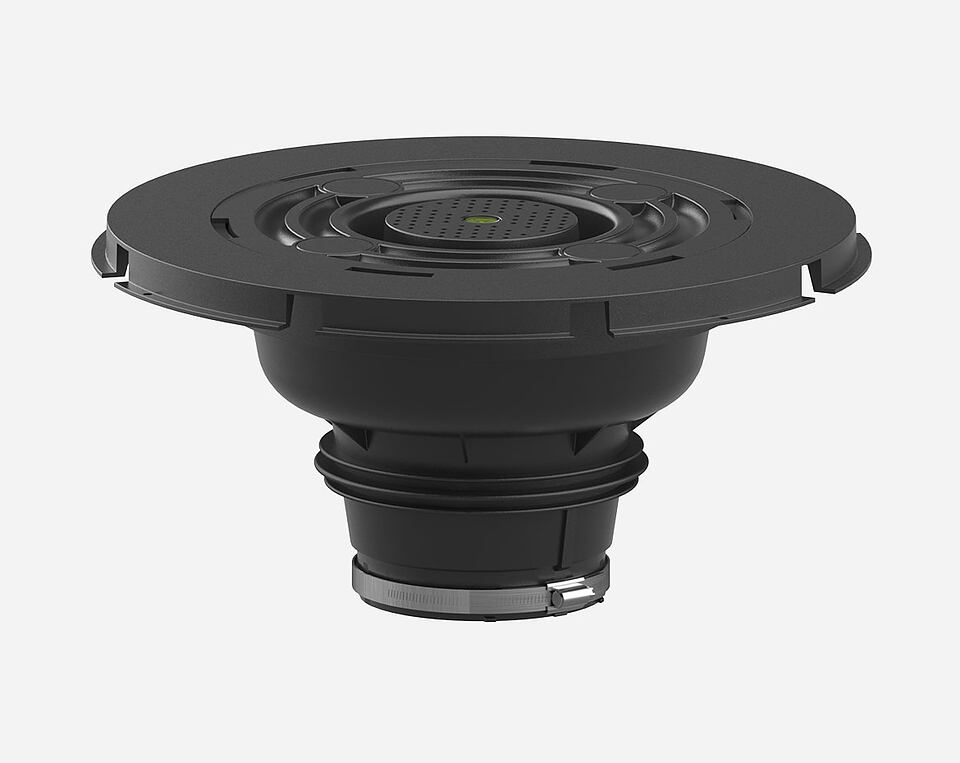 ETGAR building developer package for building services outlets
For buildings without a basement
HAB ETGAR BHP
For routing and distributing electric power and communication lines from the building to the property's surrounding grounds.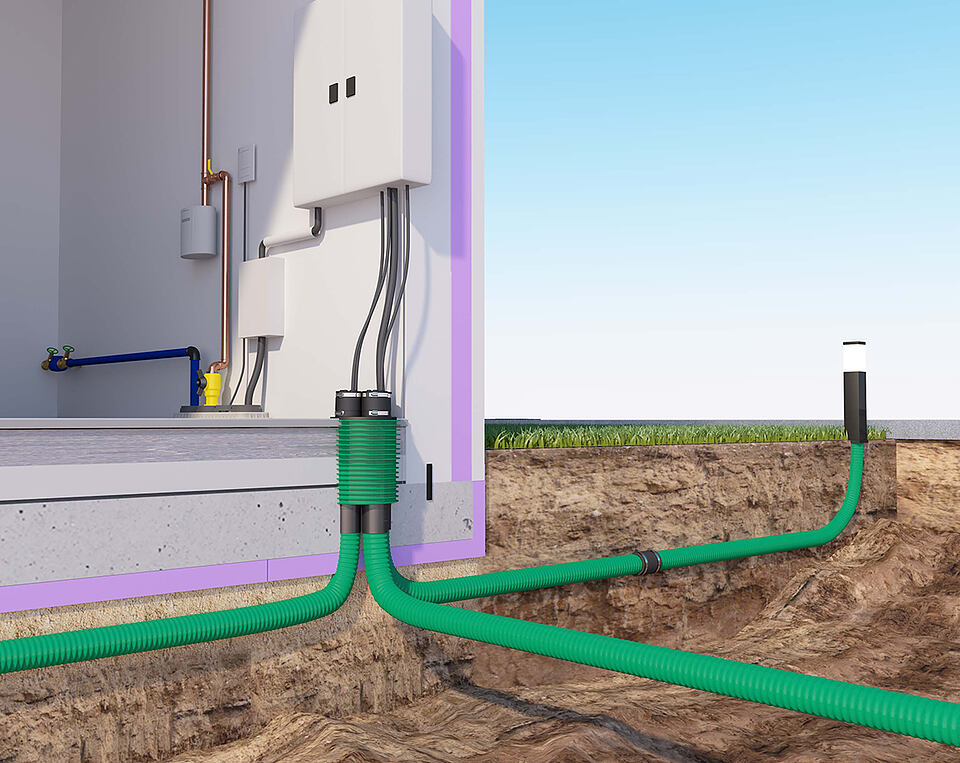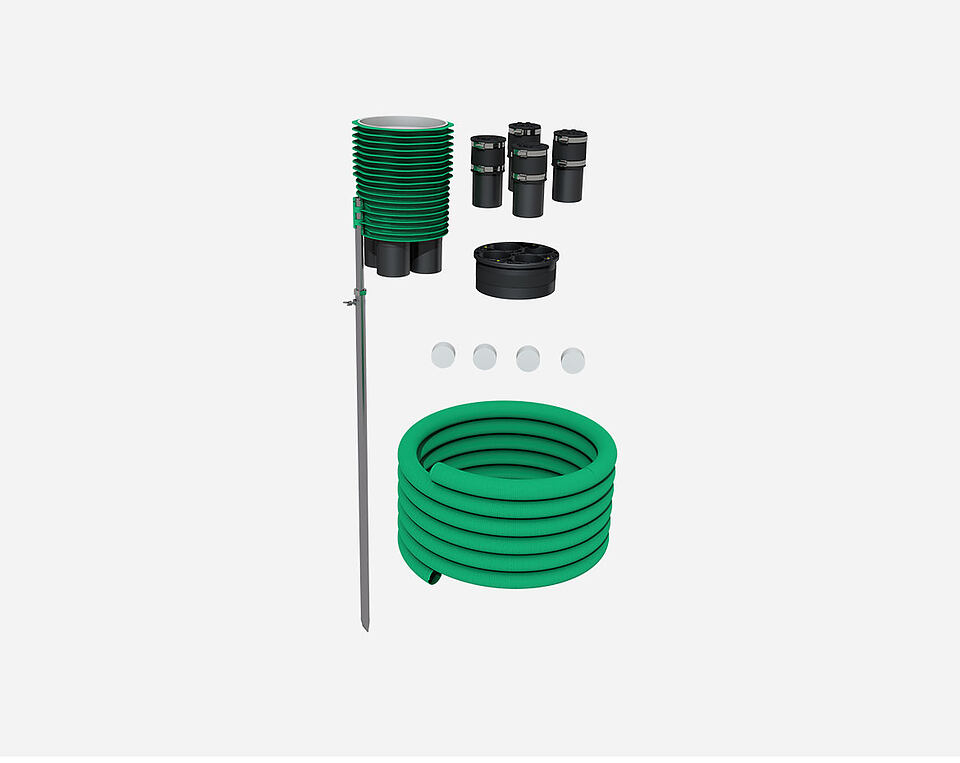 Water barrier flange for water pressure-tight integration of waste water pipelines in floor slabs.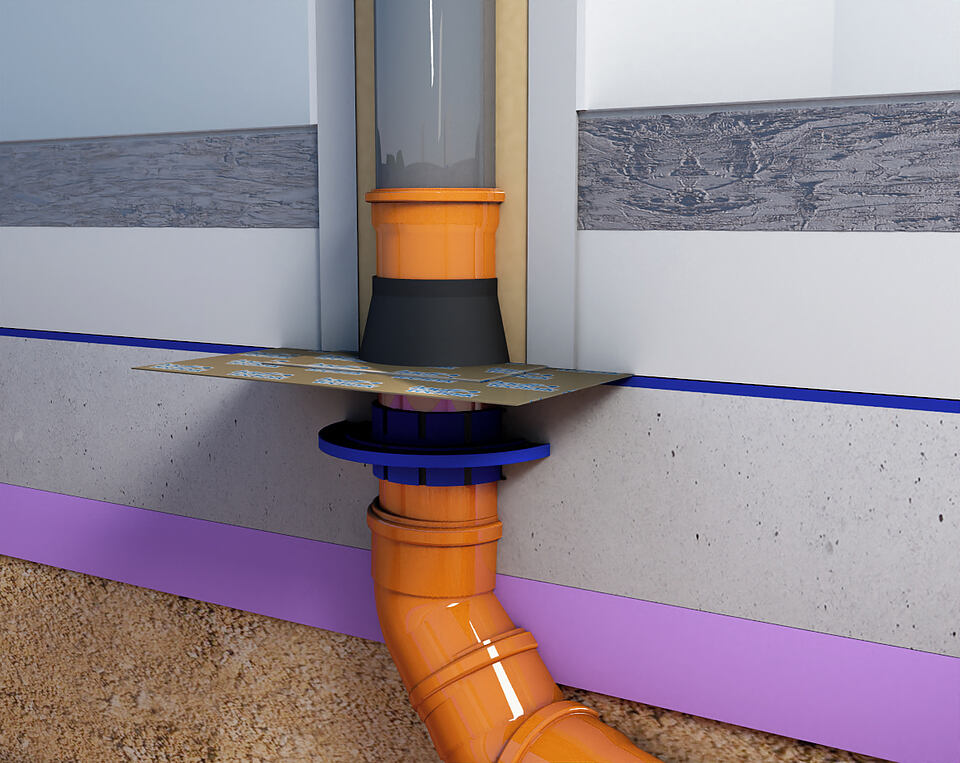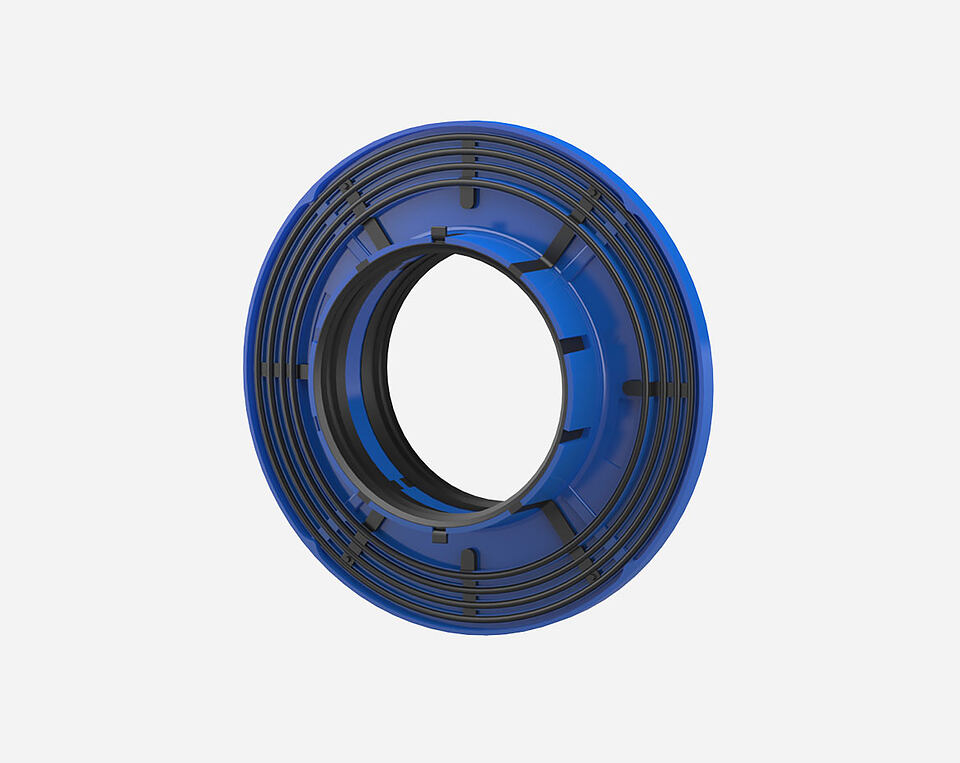 Multi-line building package
For buildings without a basement
MSH Basic FUBO BHPxm
For the collective feeding in and sealing of all supply lines (power, water, telecommunications, gas).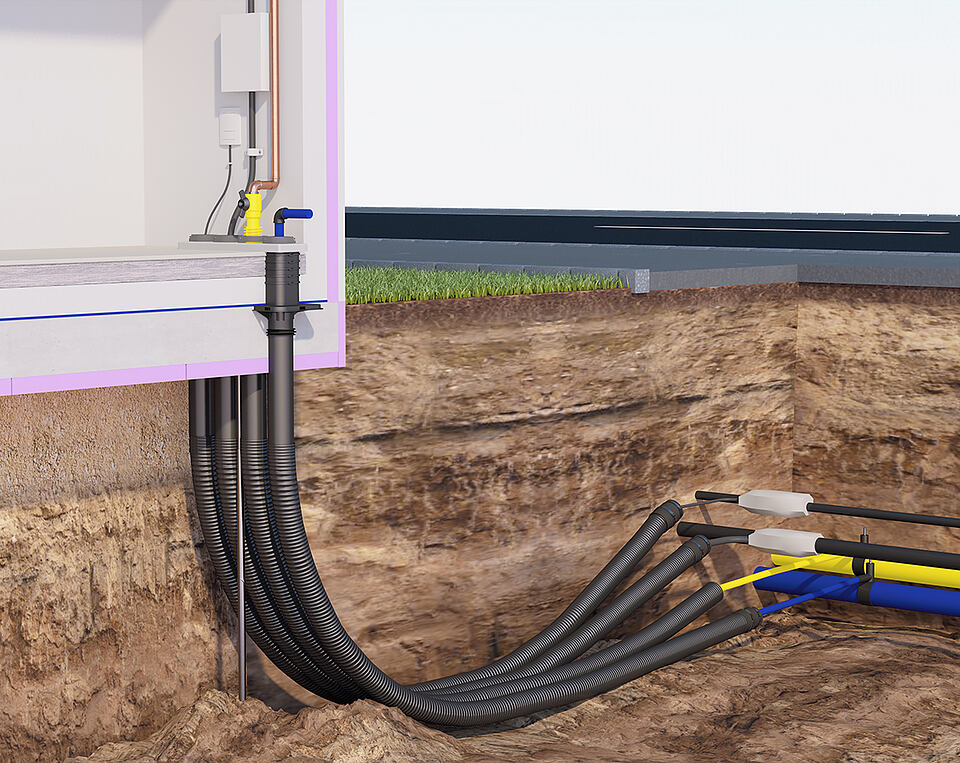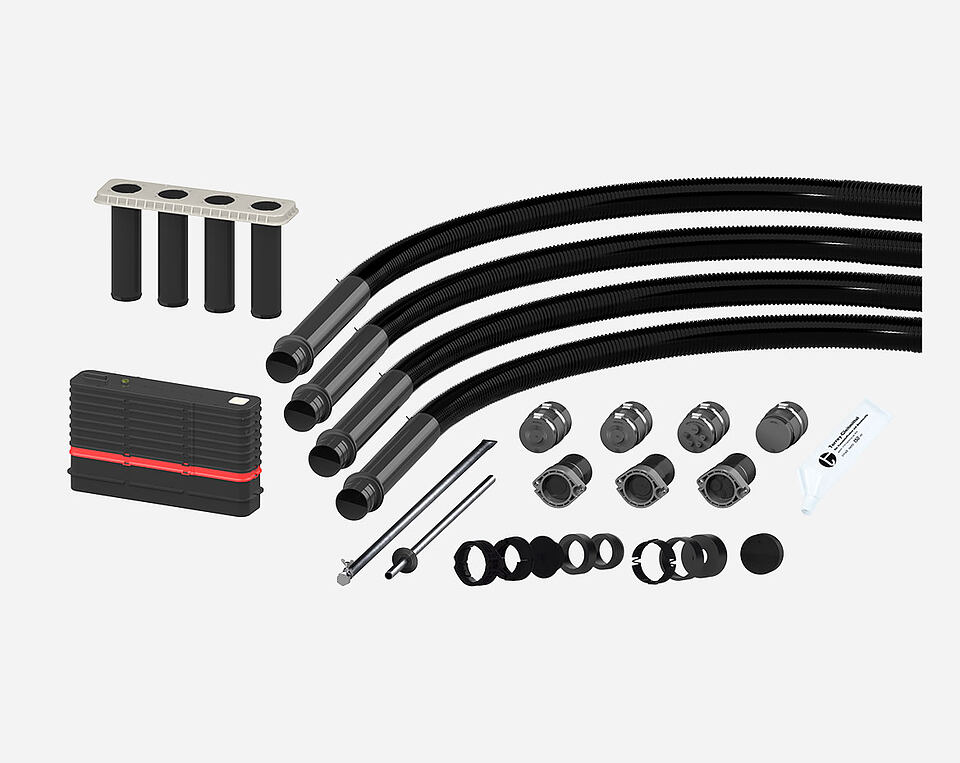 Earthing wall collar
for round and flat conductors
HMK
Wassersperrflansch zum druckdichten Einbinden von Erdungsleitern in Bodenplatten oder Betonwände.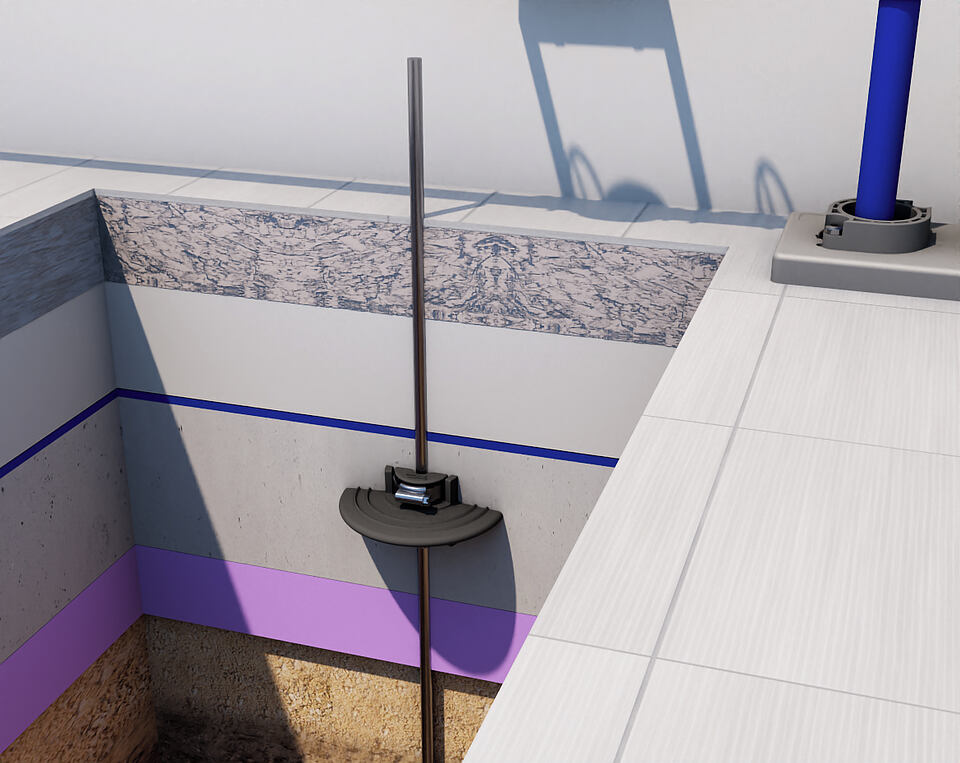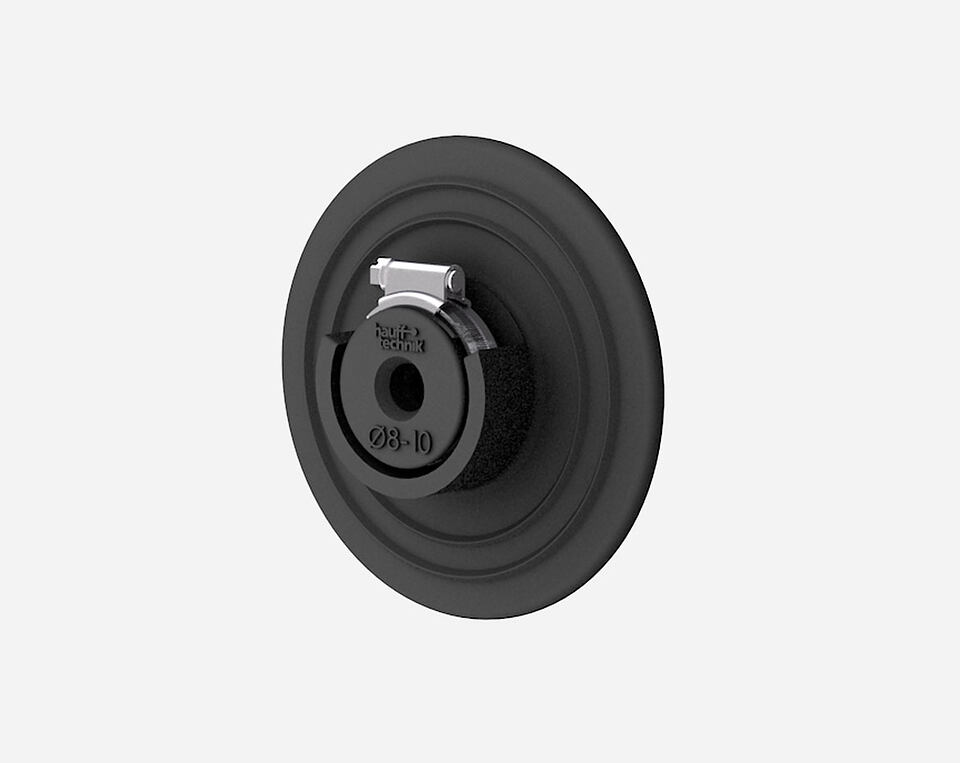 Foil sleeve
for entries through the floor slab
HFM 1x...
Hauff foil sleeve for secure connection of entries through the slab to a vapour barrier, radon foil or other sheet-type seal on the slab.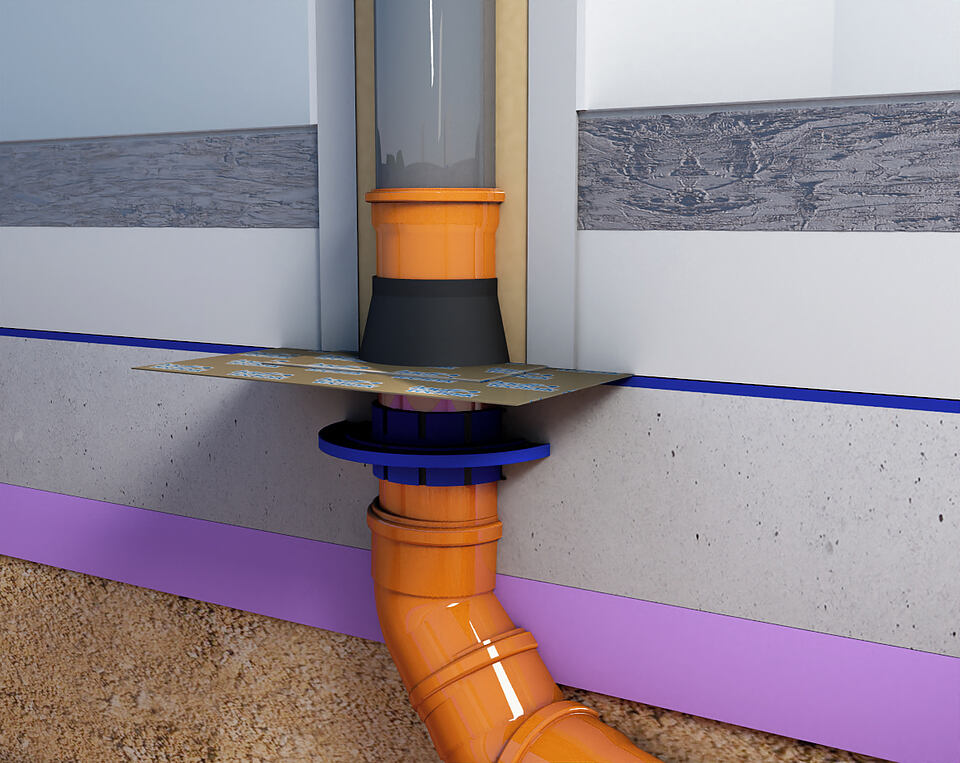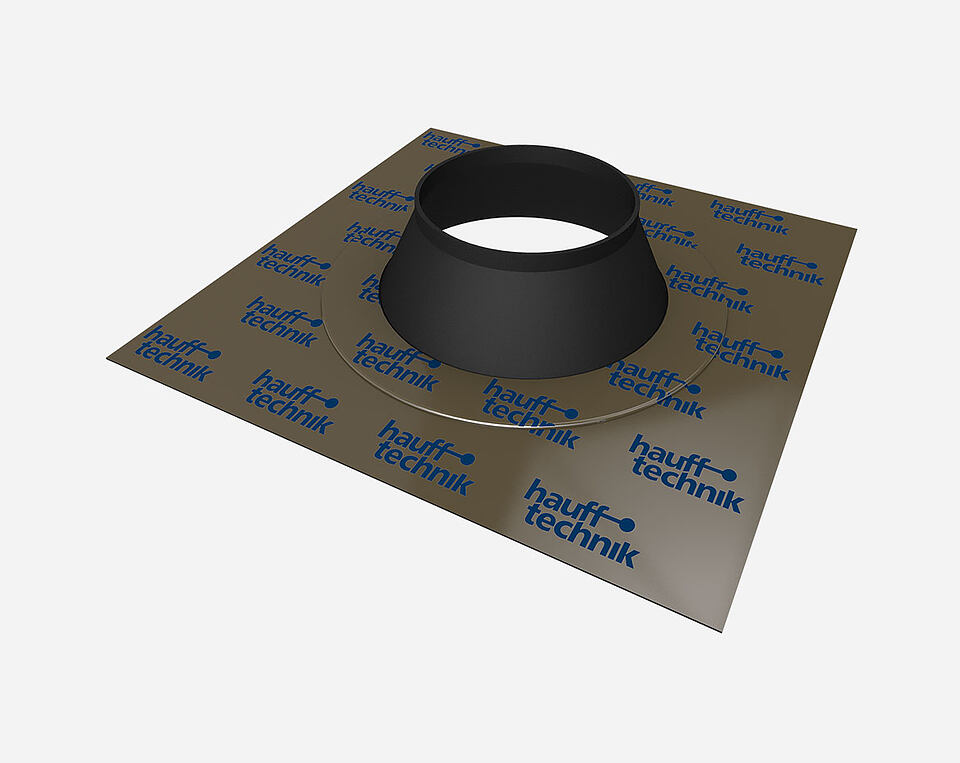 BD-Fix with foil flange
Slab entry
BDFF
For connecting KG/HT pipes. Gastight and watertight connection to the slab thanks to integrated water barrier flange. With foil flange for connection to a bituminous thick coating, weldable sheet or vapour barrier.