Trenchless building connection
Trenchless building connection for building with basement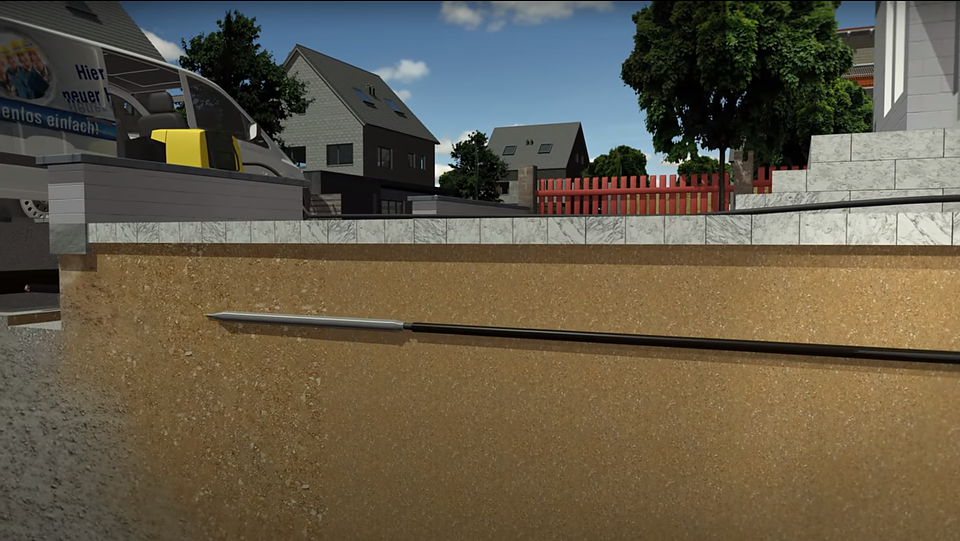 The refurbishment of building connections can be performed as a trenchless construction using the membrane injection system (existing or new building). Accessibility for an open construction is not possible or not desired. Reliable sealing using a 2-component resin can also be ensured under unfavourable conditions. A trenchless house connection is suitable for virtually all wall construction materials after making a core drill hole of between 99 mm and 103 mm.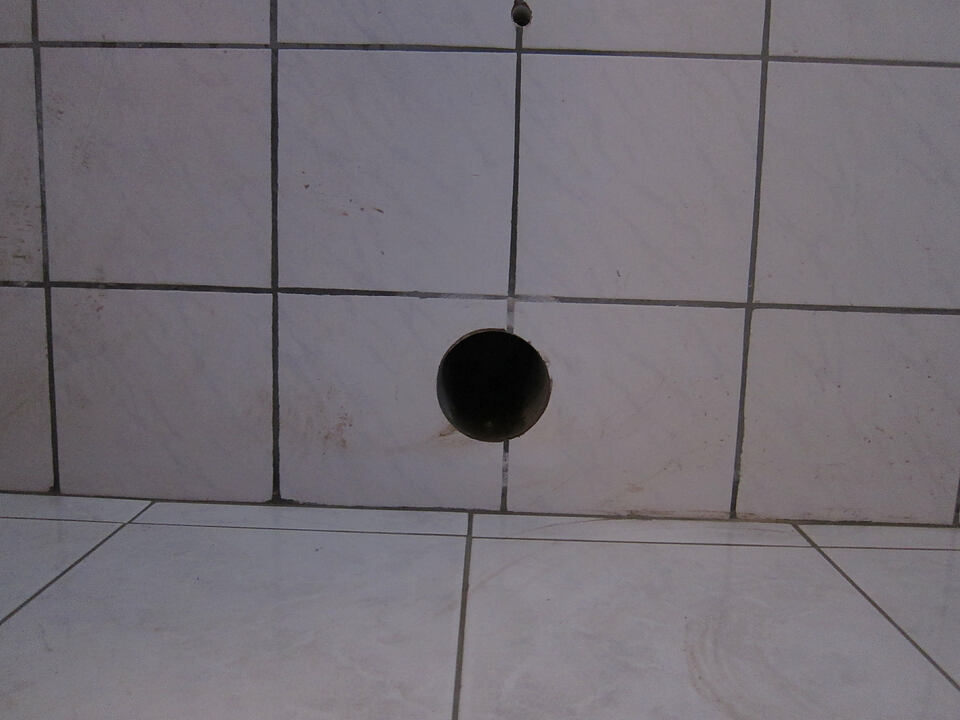 Refurbishment of building connections in existing buildings. Difficult conditions due to different basement constructions and construction materials. Making a core drill hole of99-103 mm.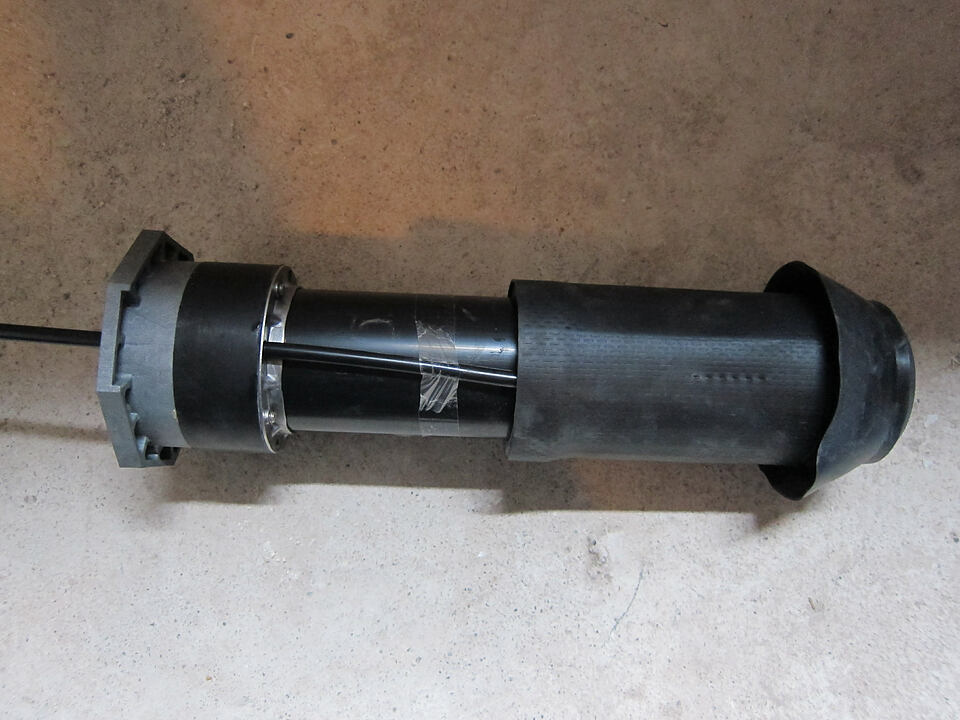 Adaptation of the building entry to the on-site conditions: cutting to length and adaptation to wall thickness. Sealing is achieved through injection of a 2-component resin via a filling hose.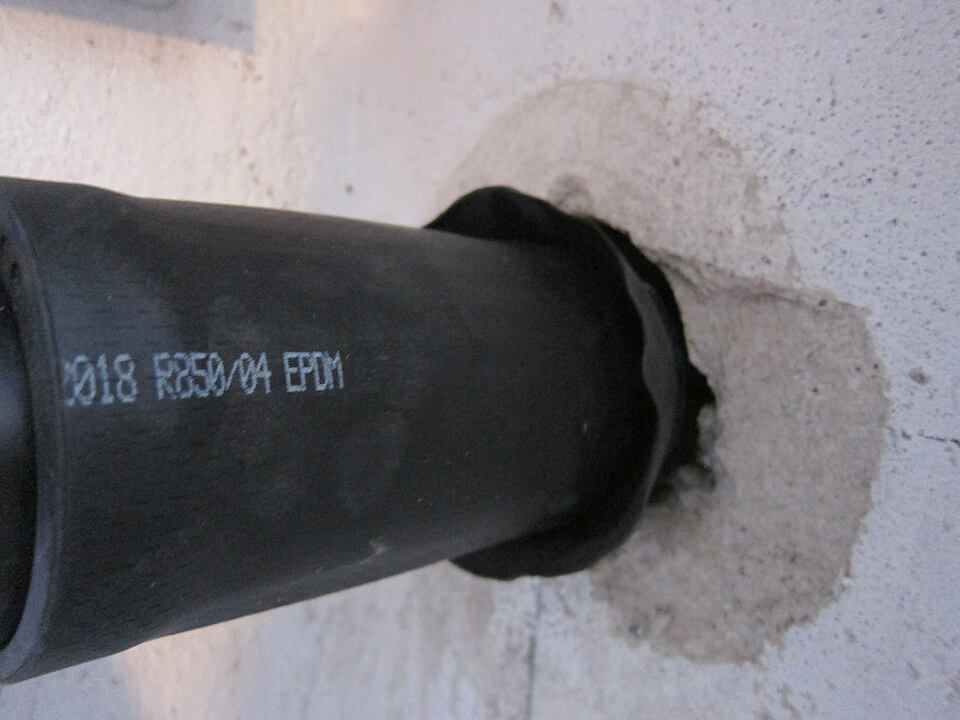 Following creation of an empty conduit route (DA 63) using a soil displacement rocket, the building entry is pushed into the core drill hole via the driving pipe.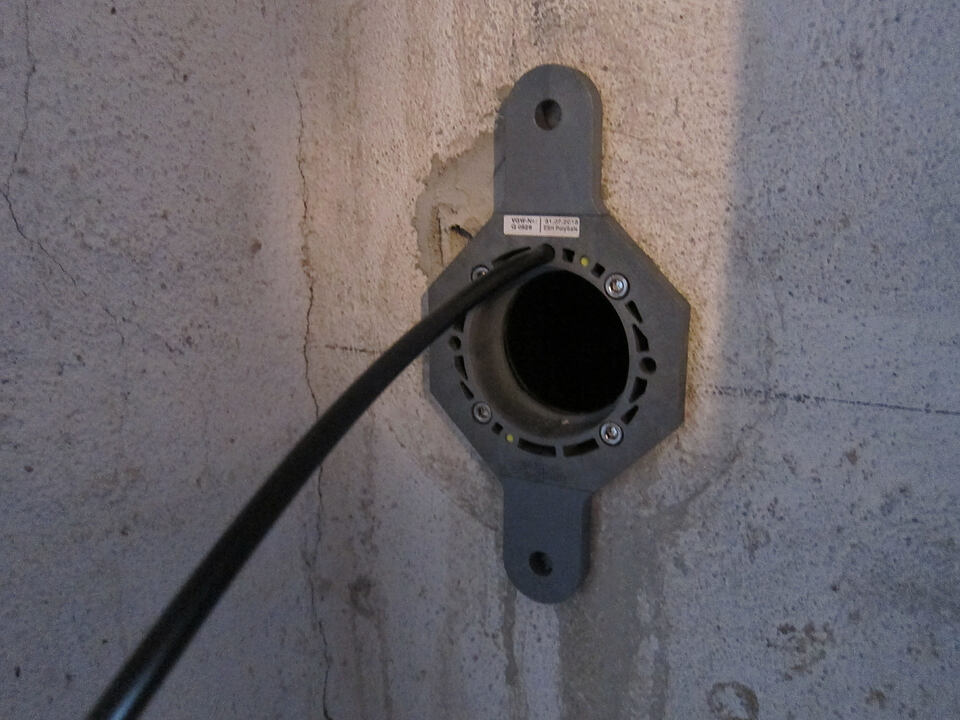 Fully inserted single building entry for trenchless construction with attachment tabs (mechanical fixing to poor-condition brickwork) prior to resin filling.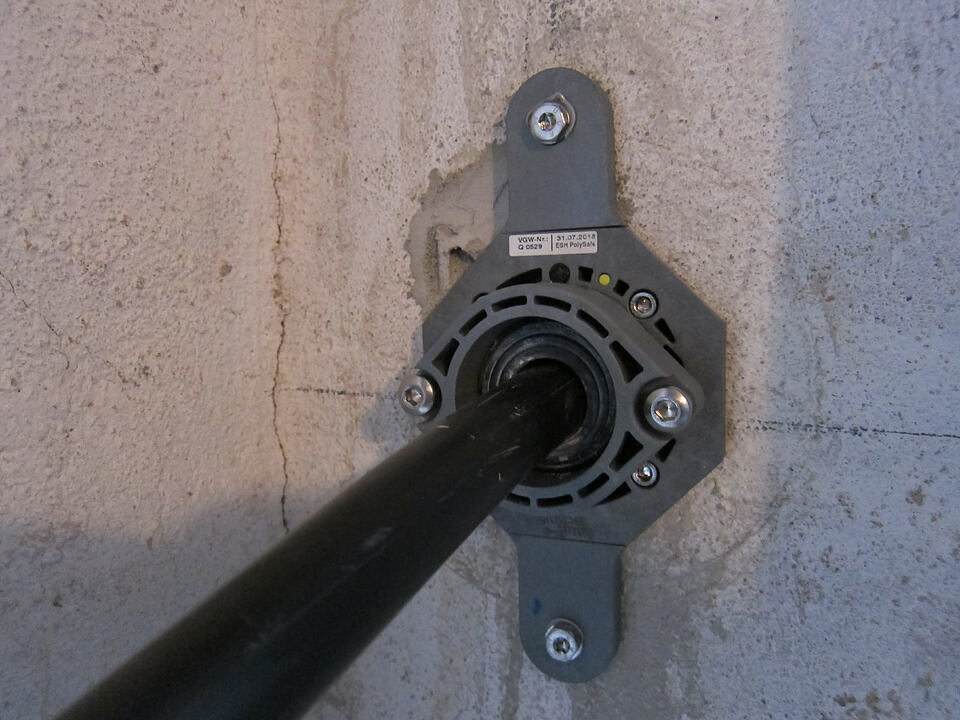 Final installation and resin-filled building entry with mechanical fixation and sealing element for electricity. Suitable for water or electricity media lines up to DA 50. Same sealing element design as for Hauff multi-line building entry.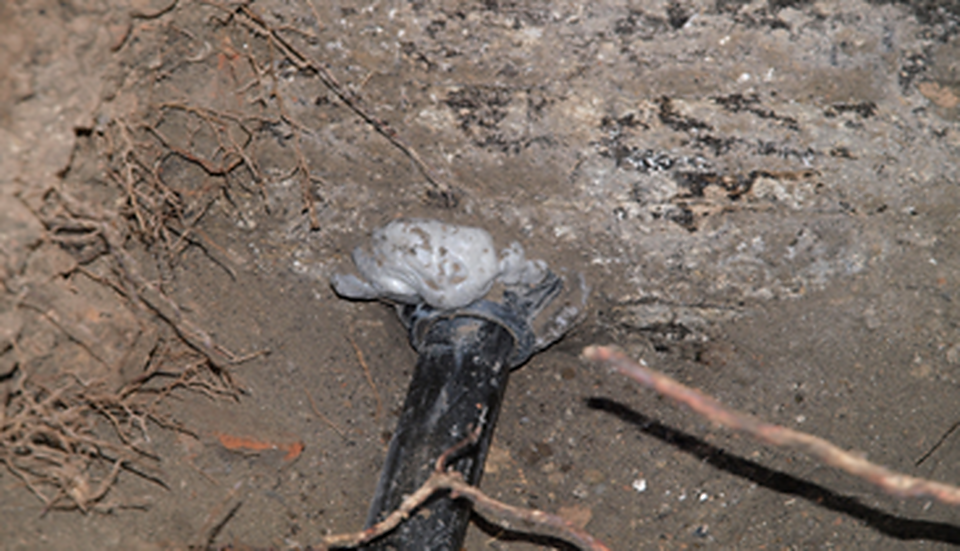 Inspection opening on outside of building: the completely escaped/ partially exuded resin under the shield enables the integration of pre-existing surface sealing where applicable.
Verwendete Produkte