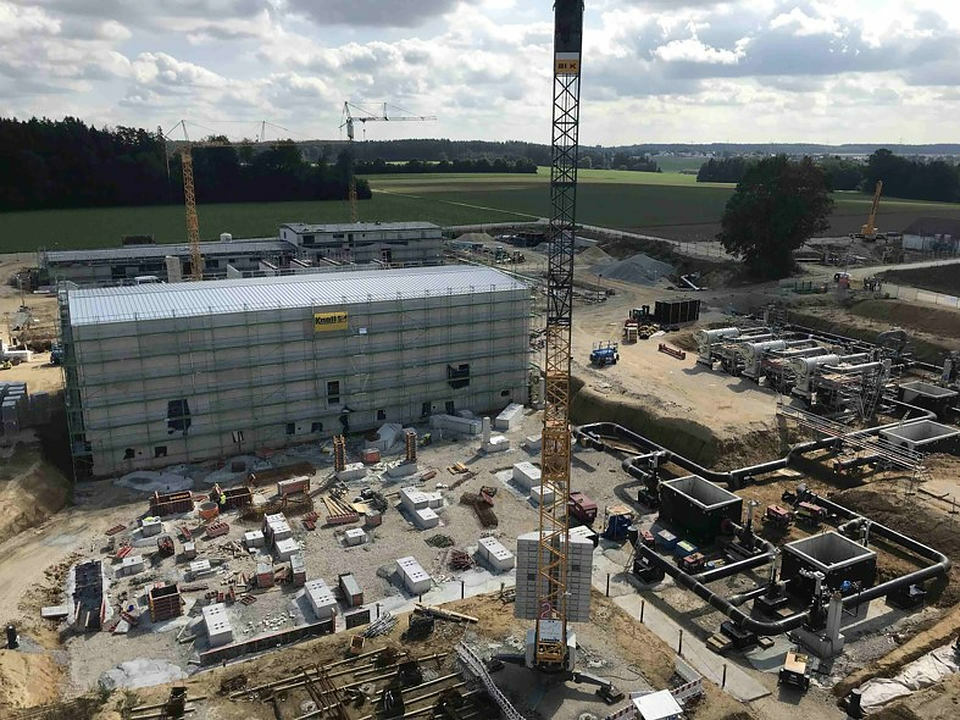 Professional connection of corrugated ducts
Knoll GmbH & Co. KG has been commissioned to complete the construction and civil engineering work of a new natural gas compressor station in Bavaria (Wertingen/Swabia) for the transmission system operator, bayernets GmbH.
According to the network development plan a new compressor station was necessary in order to ensure that the increasing capacity requests for natural gas could also be covered in the future. Natural gas will be compressed in this plant. This means that greater quantities of gas can be transferred and the loss of pressure brought about from transportation through the pipelines can be balanced out.