Hauff-Technik honored with DEWA Award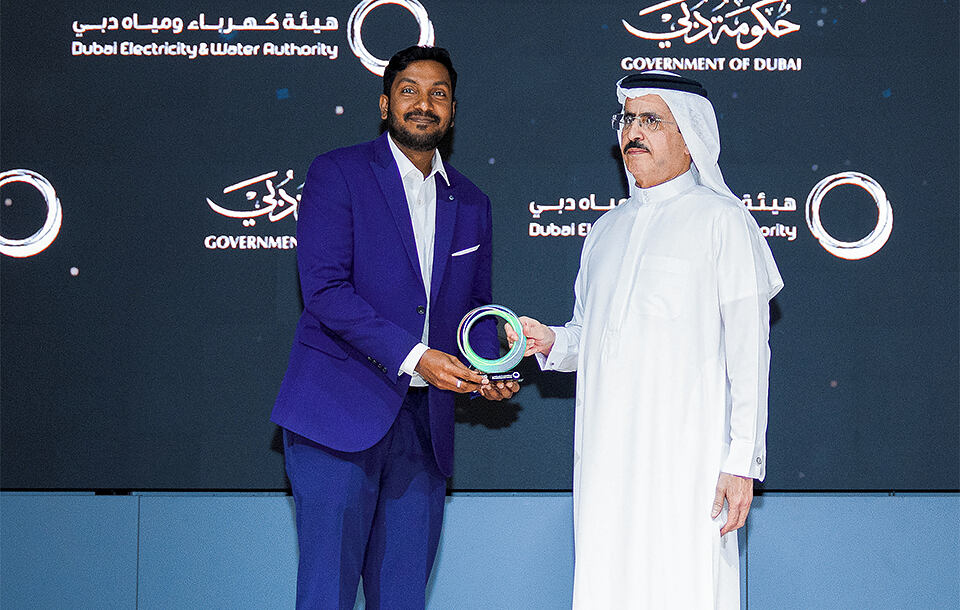 Hermaringen/Dubai, April 17, 2023 - On the occasion of this year's "DEWA's Annual Suppliers' Awarding Ceremony", the subsidiary Hauff-Technik MIDDLE EAST receives an award.
In a ceremonial setting, 40 suppliers of the Dubai Electricity and Water Authority (DEWA) were honored for their outstanding performance. H.E. Saeed Mohammed Al Tayer, Managing Director and CEO of DEWA presented the awards and recognized the efforts of DEWA suppliers who always strive for the highest quality standards.
In evaluating them to receive the award, DEWA places a high priority on compliance with delivery terms, on-time delivery of products and services in accordance with DEWA's global specifications.
"The long-standing and trustful cooperation of Hauff-Technik MIDDLE EAST and DEWA are certainly the basis for this success, said Sekhil Dev, who received the award on behalf of Hauff-Technik MIDDLE EAST. "This award is not only a cause for joy, but at the same time also an incentive and motivation for the future."
About Hauff-Technik
As one of Europe's leading manufacturers of sealing systems for cables, pipes and building entries, we protect buildings against water, gas, fire, dirt and vermin penetration. Our innovative solutions guarantee absolute tightness, efficient cost-effectiveness, user-friendliness and durability in buildings of all kinds. From single-family homes and various building trades to large infrastructure projects such as airports and power plants.
Our customers include energy suppliers, public utilities, construction companies, installation companies, telecommunications companies and industry. The Hauff-Technik product range can be found at numerous building material and civil engineering dealers. But also architects, planners and private builders trust in our experience and competence. We offer them all the right solution for their special challenge - whether from our comprehensive product range or as a custom-made product.