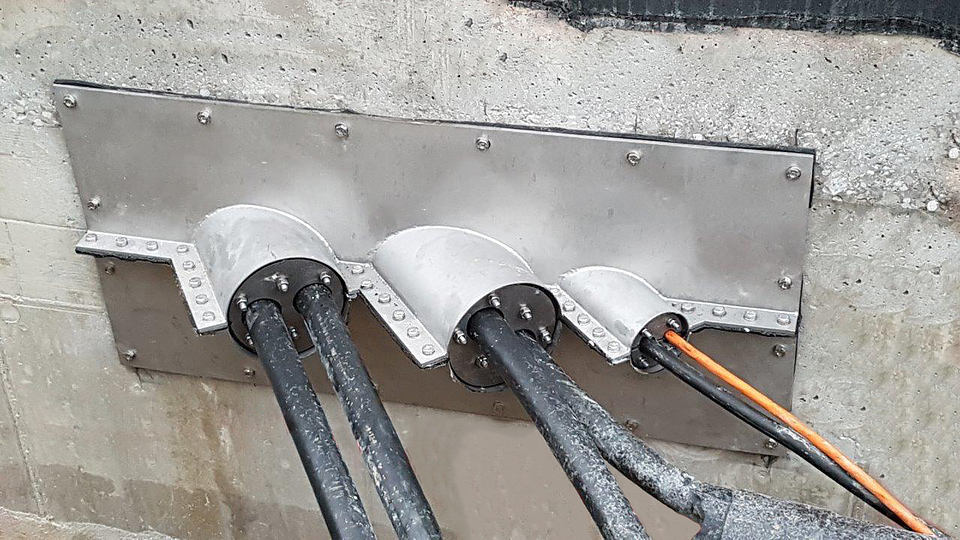 CABLE ENTRY WITH STAINLESS STEEL FLANGE HRD2X150-1X80
The project involved the Anbau West annexe, an intensive care centre with institutes for microbiology and laboratory medicine, hemostasiology, transfusion medicine and pathology.
The six-storey building contains a total floor area of approx. 30,000 square metres, with an effective area of 12,900 square metres. The planned investment amounts to approx. 110 million euros. The State of Bavaria will cover 90% of this cost with the remaining 10% from former management, the city and the district of Augsburg.
Work began at the end of 2013 and is set to finish in October 2020.